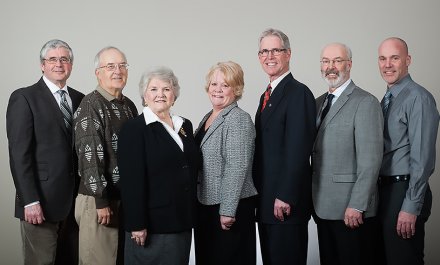 Kimberley's Mayor and Council are elected by general election every four years. They have strong ties to the community and are responsible for ensuring that Kimberley's best interests are considered in decision-making processes.
Should you wish to speak to a Councillor regarding an issue of concern to you, click on their name below to find their contact information and biography.
Email Mayor and All of Council
Correspondence & Confidentiality
Any correspondence addressed to Mayor and/or Council is subject to disclosure under the Freedom of Information and Protection of Privacy Act.  Therefore, it becomes public information once received by the City and may be published in a meeting agenda.  If you do not wish your name and address to be made public (please see the exception regarding confidentiality below), you are requested to inform the Corporate Administration Office by phone at 250.427.9658 or email at nthurman@kimberley.ca by Thursdays at 1:30 pm; otherwise the correspondence may be published in its entirety.
Please note this exception: confidentiality does not apply for correspondence addressed to Mayor and/or Council regarding the subject of, and notice of, a public hearing or public meeting, development application consideration, or other public processes and statutory notices. Correspondence of this nature will be included, in its entirety, in public information packages and will be part of the public record.