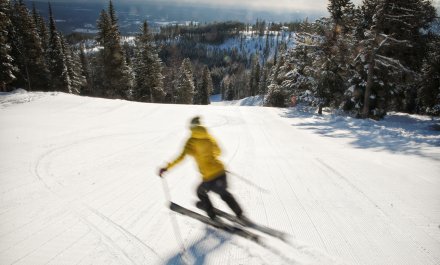 Free Downtown Shuttle!
Looking for a little après-ski adventure? Catch a ride to downtown to explore the many dining and shopping opportunities.
The Peak to Platzl Downtown Shuttle is a free transportation service between the Kimberley Alpine Resort base area, on-mountain accommodations and the downtown shops, pubs and restaurants.
Beginning December 27, 2017, the Shuttle will operate every day (except statutory holidays) until March 29, 2018. On New Year's Eve the shuttle will operate on the Saturday schedule.
Morning trips have been added to the schedule this year. And on weekdays for $6 return trip from Cranbrook you can catch the KC Commuter bus for a worry free day of fun on the snow!
The shuttle is jointly funded by the participating businesses, the City of Kimberley, Tourism Kimberley, the Kimberley Alpine Resort, BC Transit, and the Province of BC Resort Municipality Initiative. To view the rider's bulletin please visit BC Transit's website here.
2017/2018 Ski Shuttle Schedule