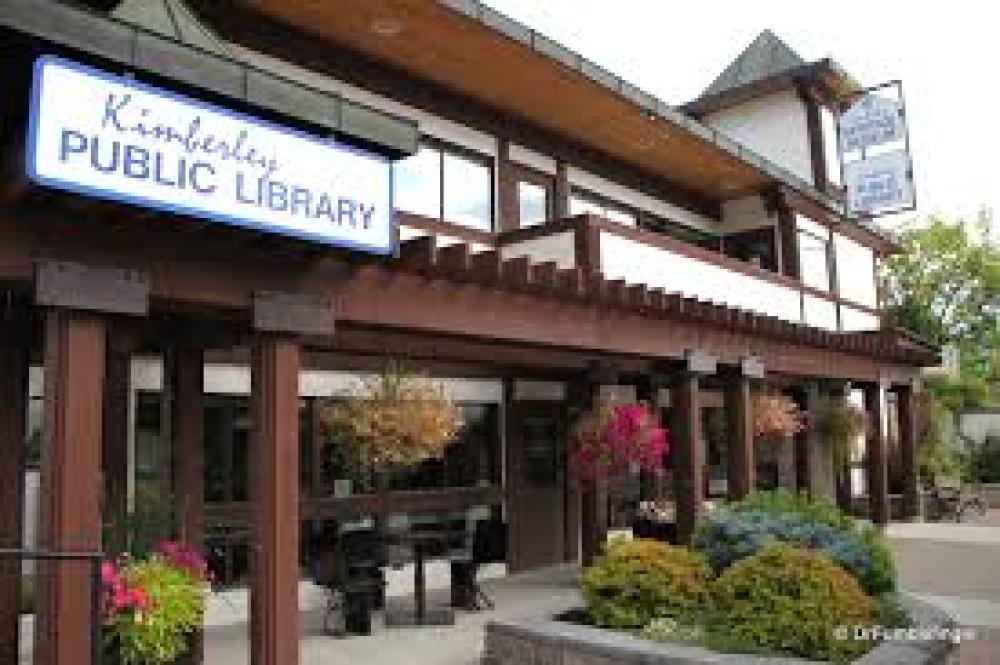 Kimberley Public Library is located at 115 Spokane Street. You can reach them at 250-427-3112.
Feeling bookish? Go on a literary adventure at the Kimberley Public Library!
The library is a great place to browse the latest book offerings, take in engaging programs with the kids, use the free public computers, or relax with a magazine in the bright, comfortable, upstairs reading room. You can even catch a breath of fresh air and enjoy the downtown view at the unique sculpted tables outside the front door. And if you're looking for information, talk to a librarian – they are information superheroes!
The Kimberley Public Library hours are as follows:
Mondays - Closed
Tuesday - 10:00 am - 5:00 pm
Wednesday -10:00 am - 5:00 pm
Thursday -12:30 pm - 7:00 pm
Friday - 10:00 am - 5:00 pm
Saturday - 10:00 am - 5:00 pm
Sunday - Closed
Closed for Statutory holidays.
Visit the Kimberley Public Library website for more information.