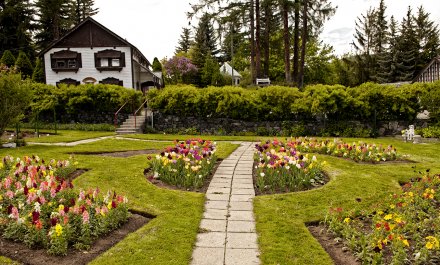 Need a lift? Take the bus! Kimberley Transit, operated by Kimberley Community Transportation is an accessible on-request transit service providing door-to-door service for everyone in the community. It's easy, economical, and a great way to get around Kimberley on those days when you've got extra bags to carry!
Just call at least one day ahead to book your trip. If you need to make regularly scheduled trips, call once to let us know the day, time, and place, and the bus will pick you up every time.
Kimberley Transit also makes trips to Cranbrook, Monday to Friday, 3 trips per day – perfect for shopping or weekday appointments. See the current schedule.
To book your bus trip, phone 250.427.7400. Office hours are Monday through Friday, 8:00 am to 3:30 pm. One-way fare is only $3, and booklets of 10 tickets are available for $27 at Kimberley City Hall and the Kimberley Health Centre.
See the Transit Service Review Report
There is no bus service on weekends or statutory holidays.
See more information on transit decisions in Kimberley.