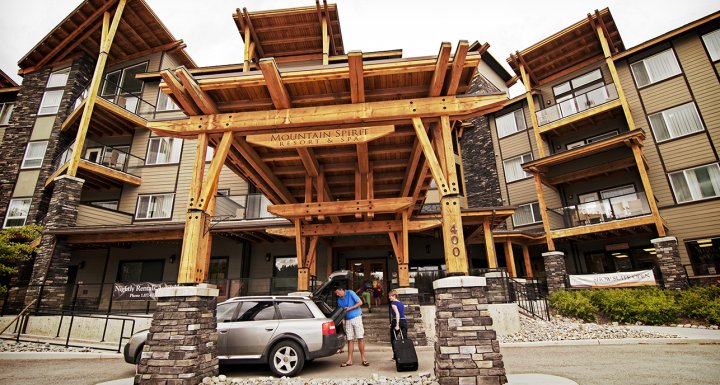 Kimberley is officially a resort community. Look it up! It's official. It's no surprise really, because we've got resorts and more mountain activities than you can shake a to-do list at.
However, it is a little surprising that the ski resort is just 3 minutes from downtown. Same with the golf course. Actually, there are 8 golf courses within a half hour drive. And there's an extensive network of trails for walking, hiking, biking and more, just out the backdoor. X-C skiing? Check. River rafting? Book a trip downtown and be on the river in no time. International Airport just 15 minutes away? Absolutely. All the amenities and services you can dream of, where unicorns dance and your wildest dreams come true every day? Nope. Of course not. We're not that kind of place.
We could say there's something for everyone, but that's not true. Instead, we've simply got something for those who are interested in the finer points of mountain culture, play and relaxation, without pretention. Some call it a resort community. Some might just call it home. But those looking for a distinctive little mountain escape or adventure will agree it's quintessentially a good place to be visiting: for a moment, or a lifetime.
Discover more about visiting Kimberley at www.TourismKimberley.com