Each year, the City of Kimberley implements several major projects throughout Kimberley as a part of our capital works plan. Here, we will outline those projects including descriptions, budgets, funding sources, project timelines, maps and impacts they will have to the community. Please check back often for project updates.
Stay tuned for 2023 spring/summer major projects listings coming soon!
Swan Ave Park
Swan Park Nature Inspired Playground construction is beginning during the last week of June. The playground will incorporate elements and textures from nature and use the natural landscape to create a welcoming and fun area for all. Contractor Stoic Industries Construction Management will begin work the last week of June and complete in October 2022.
The scope of work includes:
Excavation of base and subgrade preparations and construction of new concrete retaining wall and concrete playground border
Installation of new playground structure
Installation of engineered wood fiber surfacing
Budget
The budget for the project is $222,000 and has been 100% paid for by grants received from third party organizations including:
Columbia Basin Trust Outdoor Active Spaces Grant
Canada Healthy Communities Grant
Healthy Kimberley
Project Impacts
The park space will be fenced and closed for the duration of the project. We appreciate your patience as we work to bring the community a beautiful and functional space that will be enjoyed by young and old for years to come.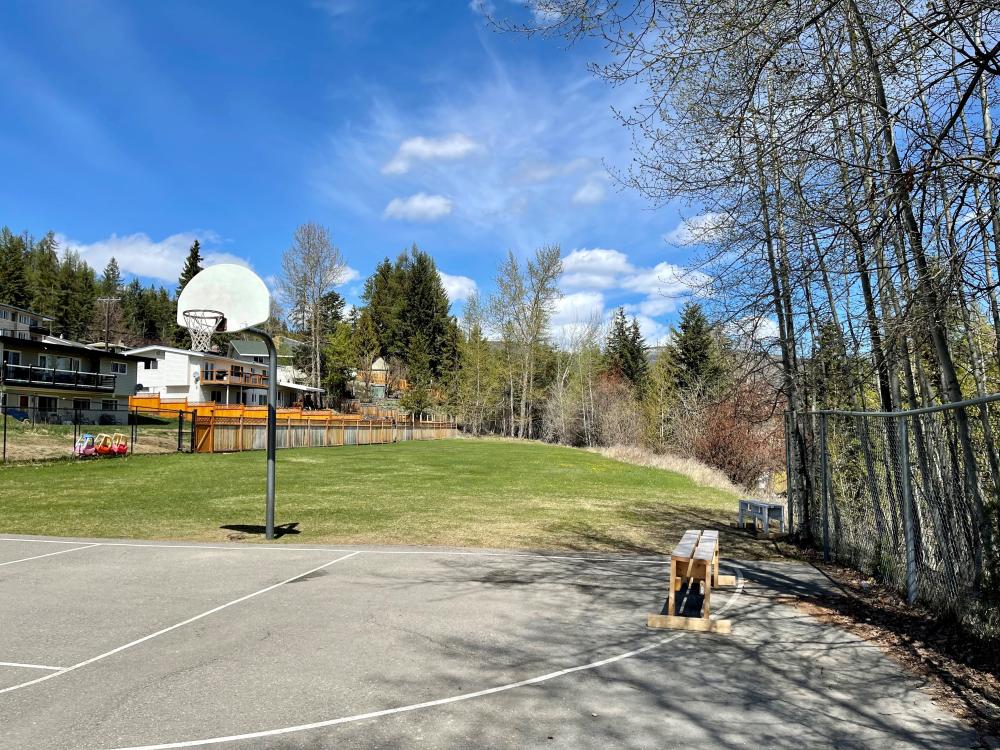 ---
Scroll to #marysville-school-walkway---active-transportation-project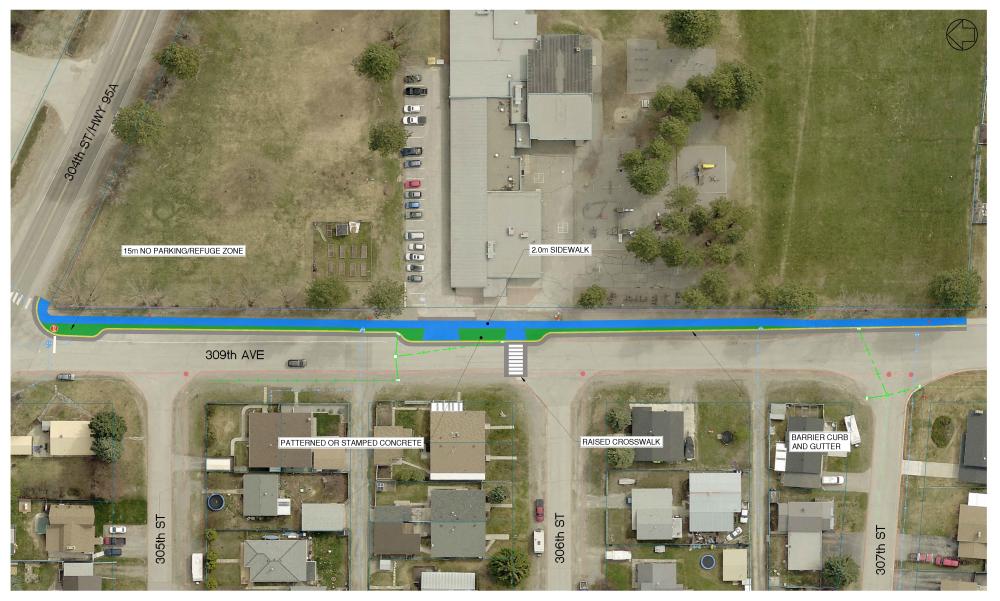 Marysville School Sidewalk - Active Transportation Project
The Province has recently awarded the City of Kimberley $313K to install a sidewalk adjacent to Marysville Elementary School. The sidewalk will improve accessibility and safety for students and all users. Work will begin in summer 2023 and is scheduled for completion prior to the start of the 2023-2024 school year. Watch this page for project updates as they become available.